Metropolitan police's anti-corruption unit faces investigation
Claims of malpractice against force include interfering in investigations and racism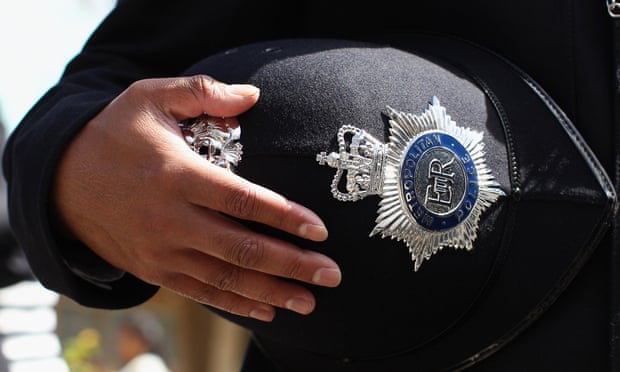 Scotland Yard's anti-corruption unit is facing an investigation over claims of "serious corruption and malpractice" within its ranks.
The police watchdog, the Independent Office for Police Conduct, said the claims related to the Metropolitan police's directorate of professional standards. Among the allegations against the force are interfering in investigations, racism and turning a blind eye to wrongdoing.
The IOPC said one officer was under criminal investigation. That officer and two others have been formally notified they are under disciplinary investigation for gross misconduct. The watchdog is also considering whether it should investigate the conduct of around 10 other officers, but has made no decision yet on whether they need to.
The Met is Britain's biggest police force and the DPS is supposed to guard against lapses in its ethics, integrity and standards.
Jonathan Green of the IOPC said: "I can confirm we have begun an investigation into allegations of serious corruption and malpractice within the directorate of professional standards of the Metropolitan police.
"The investigation includes alleged interference in, and curtailment of, investigations by potentially conflicted senior officers, failure to investigate allegations of wrongdoing, systemic removal of the restrictions of officers under investigation and racial discrimination.
"As part of this investigation, three officers have been served with gross misconduct notices and one of those officers is also under criminal investigation. Assessments on the status of a number of other officers remains ongoing.
News of the investigation was not made public through an announcement by either the IOPC or the Met, but was first reported by the Sunday Times, which said the watchdog was examining claims including that the DPS shielded officers facing child abuse allegations, and allegations of fraud and physical assault.
The Met said no officers had been suspended or placed under restricted duties. It said it had referred the claims to the police watchdog.
In a statement, the Met said: "We can confirm the Metropolitan police service has referred allegations regarding the conduct of a number of MPS personnel to the IOPC which is conducting an independent investigation. The MPS is fully cooperating with the IOPC investigation."
The notices informing officers that they face investigation for breaking disciplinary rules do not mean they are guilty. They are supposed to allow an investigation and protect the officer's rights.